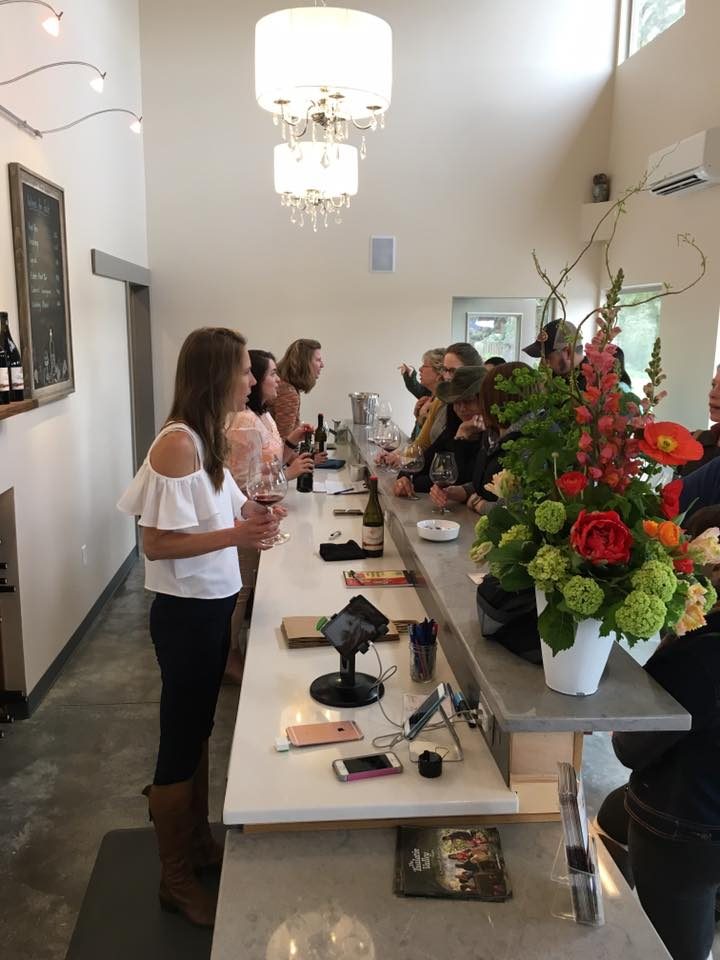 Come visit! We'll spoil you
We are located just 30 minutes from downtown Portland or a few minutes south of downtown Hillsboro.   The winery and vineyard have stunning panoramic views of the hills and the family's vineyard, VanSchepen Vineyards.
Hours Friday - Sunday 11-5pm

Available Monday - Thursday by appointment.
Tasting Fee: $15/per person, waived with 2 bottle purchase  (free for Club Members) includes 3-4 wines.
Cheese and Meat/Hummus Plate available for $25.
Bottle and by the Glass purchases available.
Private Seated tastings available by appointment.
Children are welcome but are not permitted in tasting bar area.
We do not allow outside food.
No Smoking allowed anywhere on the property.
Buses, Limos or large groups greater than 7 must call ahead for reservations.
Dogs are not allowed inside the winery but are allowed outside on the patio and in the yard.
 Google Map
503.334.8832
Our winery was built in a way to allow you to see and experience the whole winemaking process as well as the amazing valley views.  Our tasting hall and production area are directly connected so you're able to understand the attention to detail each and every bottle of wine we make gets.  
The style of the space is timeless northwest barn mixed with elegant modern sophistication.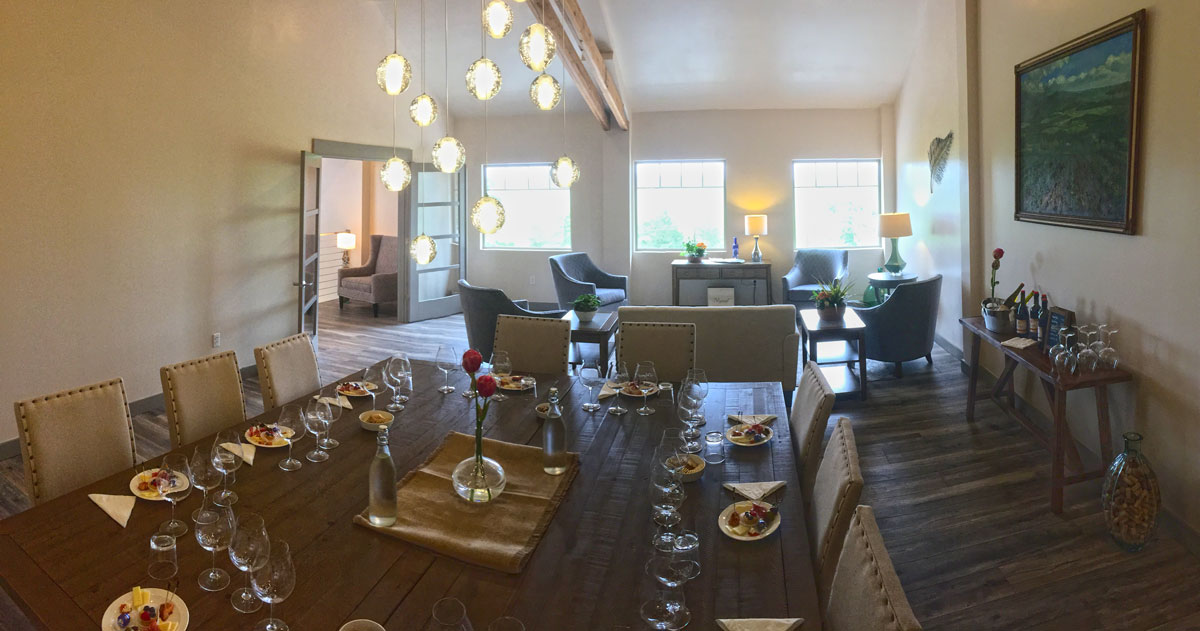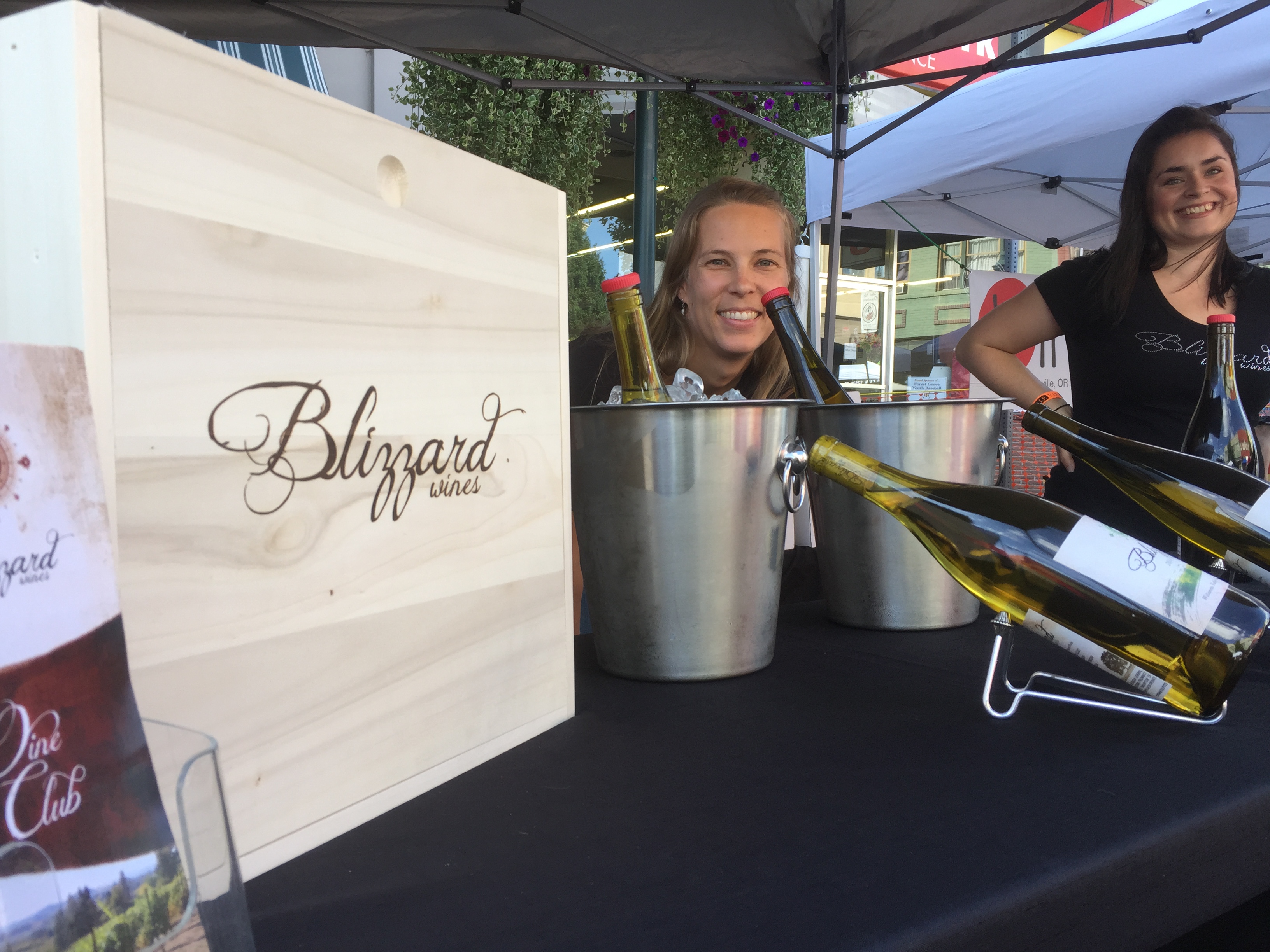 Our tastings are our opportunity to share the story behind each variety we make and the reasons it's a premium wine.  You'll know where the fruit came from, how it was picked, processed, fermented and aged to perfection.  Below are some fun facts about our wines:
All our Red Wines are aged a minimum of 12 months in French oak.
Our Estate Vineyard is on a unique glacial deposit creating a very unique Pinot and Chardonnay.
Our Pinot Gris is sourced from a high altitude vineyard (above 900ft) to enhance the acidity and minerality of the wine
Our Syrah is made in a traditional French style by adding 5-10% Vianger (a white wine)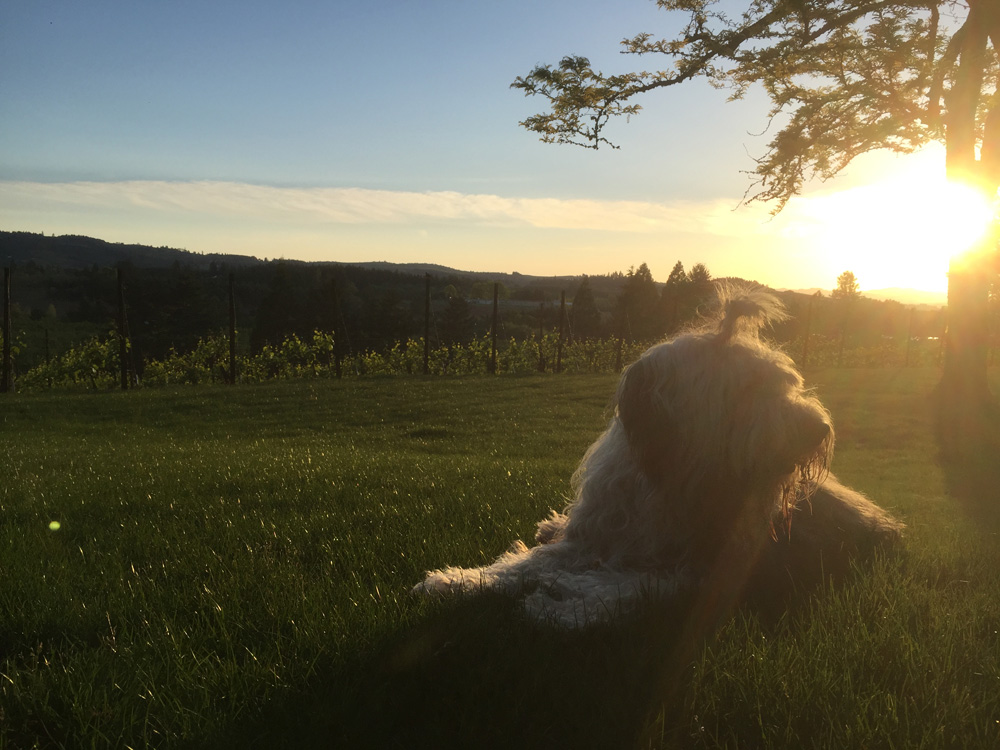 Dogs are not allowed inside the winery but are more than welcome to hang out on the patio or in the oak grove above the vineyard.
Pictured is our dog Hailey.  She's an Old English Sheepdog and you'll likely see her time to time around the vineyard.  We love all animals and have a great space where you can enjoy the scenic views and your pets company.  
We have a few events every year where dogs are the stars of the show.  If you haven't heard of Canines Uncorked, please check it out by going to the Oregon Humane Society.  Proceeds go to help the Oregon Humane Society and your dog will have a blast.